Luna Technologies co-founder, Jack Naito, was recently featured in an interview with Cannabis Equipment News.
Luna Technologies co-founder, Jack Naito, sat down with David Mantey of Cannabis Equipment News to talk about designing and patenting the first automated BHO extractor called the IO Extractor, which can produce high-quality craft extracts. The system has the ability to process up to 25 pounds of plant feedstock per hour. Jack Naito, the president of Luna Technologies, left his career as an R&D engineer at Boeing to start Luna Technologies. He wanted to provide extractors with the necessary tools to produce safe and consistent products while keeping them out of harm's way. The company was founded in 2016 by Naito and his grade school friend Kyler Buck. They first tried to automate existing equipment but eventually started over with a new budget to create the IO Extractor. To help build a successful startup, they brought in experts from other industries, including an operations director from the pharmaceutical sector.
You can watch or listen to the interview here.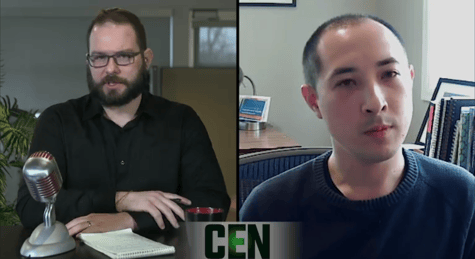 Cannabis Equipment News (CEN) was launched in an effort to bring more insights to these industry professionals, whose focus is just as much on the end product as it is on the high quality production methods required to bring it to market. As policy changes reduce barriers to entry, many existing cultivators, distributors, packagers and processors are identifying opportunities in cannabis but may be learning as they go.
By providing fresh, daily digital content, CEN serves as the leading technical resource to help these producers identify the right solutions they need to succeed in this new market.
Not only does CEN focus on providing the latest news to the stakeholders in this regulatory-dense industry, but our digital content will also feature a vast array of new products and technical information for those businesses responsible for cultivating, extracting, processing, packaging and distributing legal cannabis-related products.